Wearin' partners with SYNERGISE to improve disaster management
September 14, 2023
Wearin' is an Associated Partner of the internationally funded collaborative project SYNERGISE to develop, from September 2023 to February 2027, an integrated toolkit for improved management of natural and man-made disasters. The project involves 18 partners from Europe, Japan, South Korea and the USA, and kicked off on September 5, 2023, in Essen, Germany. To boost the efficiency and safety of first responders during life-saving missions, the SYNERGISE team will develop a Novel Integrated Toolkit for Collaborative Response and Enhanced Situational Awareness (NIT-CRES). The toolkit shall improve the management of natural and man-made disasters whilst boosting collaboration between first responders to increase mission effectiveness and victim detection at highly challenging and complex incident sites.
18 partners from Europe, Japan, South Korea and the US will design, develop, integrate, deploy, test, validate and demonstrate the Novel Integrated Toolkit. It will comprise a multitude of tools and services required to:
Boost situational awareness and sense-making by offering first responders (FRs) the means to autonomously and synergistically perform indoor and outdoor exploration of incident sites towards victim detection
Receive at all times information about responders' position and vitals as well as analyses of passive and active threats and hazards at the area of operations
Upgrade collaborative response and incident as well as resources management by continuously sharing and updating the common operational picture across deployed teams, among the chain of command and between participating agencies.
Equip the first responders (FRs) at all fronts by delivering novel, affordable, accepted, and customized response tools and services as part of their operational assets.

For improving the collaborative response and enhancing situational awareness, the Novel Integrated Toolkit will deliver:
Cutting-edge, innovative and integrated tools featuring aerial, legged swarm of robots and snake like robots for autonomous site exploration and victims detection;
Advanced wearables for real-time vitals monitoring of first responders, gas/environmental sensing for potential toxics and explosives detection;
Advanced localization systems to locate the first responders indoors and outdoors;
Augmented reality for robotic control, visualization and remote collaboration;
AI enabled synthesis and fusion of information for acquiring mission intelligence;
A rapidly deployable communications system to allow for quick information exchange and human-machine interaction for optimization of exchange between devices and first responders;
An interoperable Incident Management and Command and Control System to enhance multi-agency response and allow for effective mission deployment, resources and assets utilization whilst enhancing situational awareness and sense-making at all times.
These technologies will be extensively tested, validated and evaluated within a rich Testing Programme, in realistic settings, in which response agencies will be operating the tools and in turn shall provide recommendations for their development. Notably, a novel human-machine teaming framework will be followed to allow seamless embedment of new and novel technologies in the users' operations.
Equipping first responders with tools that enhance their speed and safety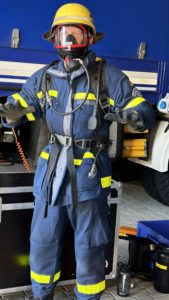 "SYNERGISE seeks to match the operational needs of search and rescue teams with current technological capabilities", explains Sabine Lackner President of the German Federal Agency for Technical Relief (THW). "First responders have practical experience on the field and developers the technological know-how. Through this unique collaboration between technical partners, industry, academics and first responders of various agencies, innovative technology will be developed to locate the victims more swiftly and with less risk for the people conducting the rescue operation."
Evangelos Sdongos, Technical Coordinator of the project says "Saving lives and ensuring safety of those responding has always been the main goal in disaster response. With SYNERGISE, we aim to offer a unique combination of technological capabilities that effectively contribute to that. The technologies to be delivered in the project will provide unmatched capabilities to address the operational needs and procedures of first responders' teams. This will enhance first responders' safety, situational awareness, sense making and collaborative incident management."
Multidisciplinary team to maximize impact collaborative response in complex incidents
Besides first responders, the SYNERGISE team involves academic and research organisations that will provide leading-edge technology and small and medium companies that will develop key innovative components and commercialize the Novel Integrated Toolkit. First response practitioners will take care of the testing, training and validation at component and toolkit levels in the framework of a rich Integration, Testing and Validation Activities Programme. International relief practitioners will be involved as members of the project's Advisory Board, responsible for technology validation and wider outreach to the relevant stakeholders and capacity building.
The international consortium convened in Essen, Germany, from September 5-7, 2023, to officially launch the SYNERGISE project during a kick-off meeting aiming at consolidating the action plan and work packages for the next 42 months of collaboration.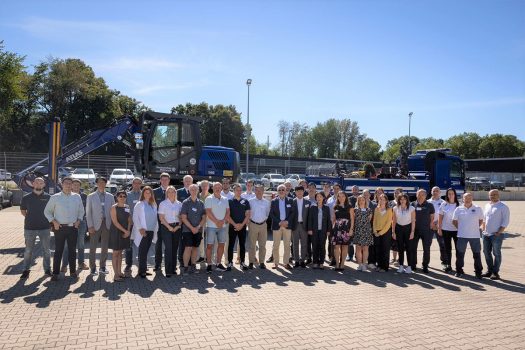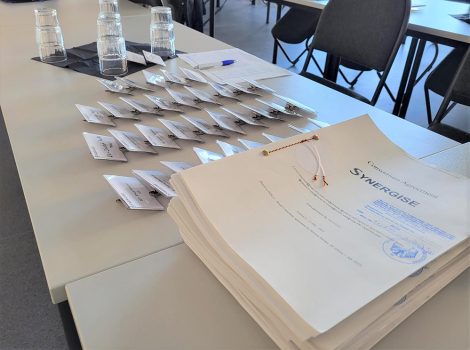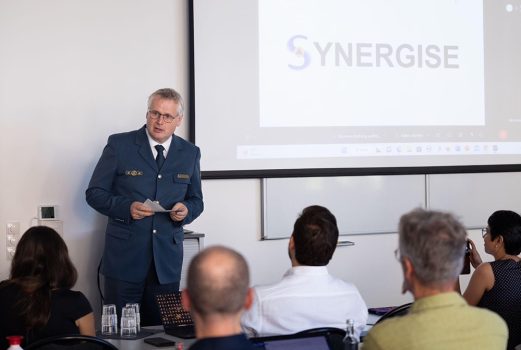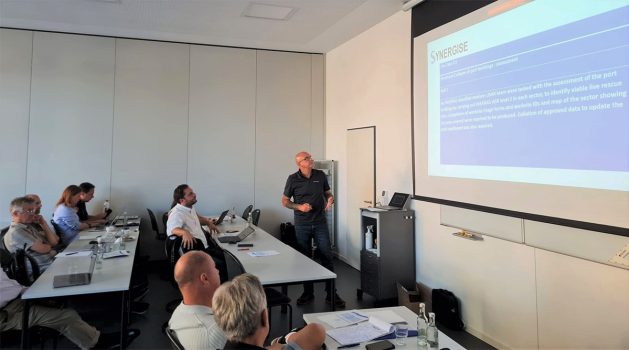 International joint funding
The SYNERGISE project is jointly funded from the European Union's Horizon Europe research and innovation programme; Switzerland's State Secretariat for Education, Research, and Innovation (for the two Associated Partners from Switzerland, Wearin' and ETH); R2 Network from the United States; the Japan Science and Technology Agency; the Korea Ministry of Science and ICT, and the Korea Electronics and Telecommunications Research Institute.
SYNERGISE stands for "A novel integrated SYstem of Systems streNgthening tEchnical and logistical capacities to ensure better Response to emerGencies by synergIStically addrEssing First Responders capability gaps".
The project started on September 1, 2023, and will run until February 28, 2027.
Wearin': an Associated Partner
Wearin' plays a central role in the development of the SYNERGISE Toolkit. As an Associated Partner of the project, it has been assigned tasks and objectives for the provision of wearable technology in IoT and AI to develop algorithms monitoring First Responders' vitals, as well as environmental sensors detecting abnormal or risky situations and sending alarms to the control room.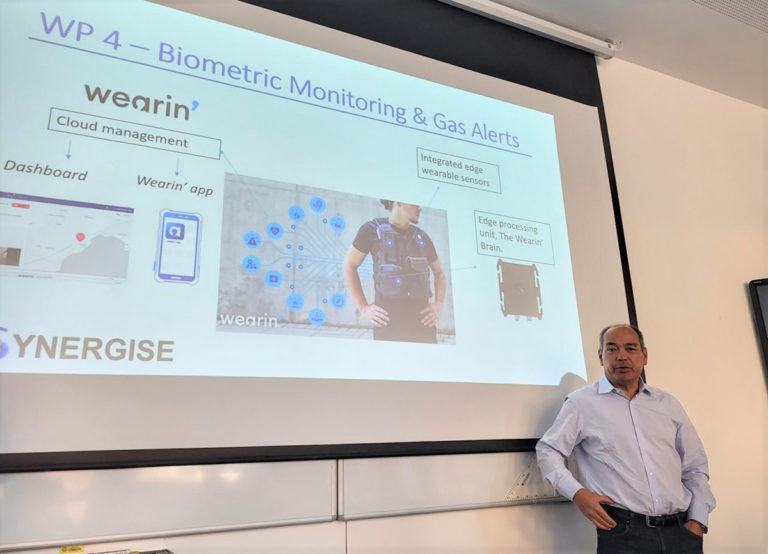 The following project working packages in which Wearin' will take part are key to the development of SYNERGISE's Novel Integrated Toolkit for Collaborative Response and Enhanced Situational Awareness (NIT-CRES):
Practitioners Needs & Toolkit Architecture and Design
Wearables techs for First Responders (Real time indoor and outdoor responder Geolocation & proximity to risks & hazards)
Multi-agency collaboration and Incident Management and Augmenting the Common Operational Picture
System Integration, Testing & Evaluation and Knowledge Capitalisation
High Impact Creation, Dissemination, Communication, Awareness and Exploitation
Consortium Management & R-I Development Coordination.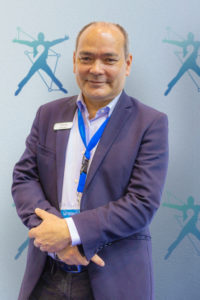 "As an Associated Partner of SYNERGISE, Wearin' looks forward to playing an active part in this exciting project. Our IoT technology for connected intervention personnel will be at the center of the toolkit which the SYNERGISE team will be developing during the next 42 months. This is a further milestone in the international deployment of our solution, following the field-testing and real-life implementations with firefighters and law enforcement forces in Europe, and cash-in-valuables-in-transit (CVIT) agents in Switzerland."
— Lien Pham, Business Development, Wearin'
"Our project team can't wait to integrate Wearin's technology in our toolkit. The iterative process of development will be the core of the SYNERGISE project Toolkit preparation through nine collaborative lab tests, numerous physical integration workshops and field tests, four component field tests, and two system field tests. This will be combined with online and on-site hands-on training."
— Tiina Ristmäe, SYNERGISE Project Coordinator; Vice President, International Forum to Advance First Responder Innovation (IFAFRI); Research Executive, German Federal Agency for Technical Relief (THW)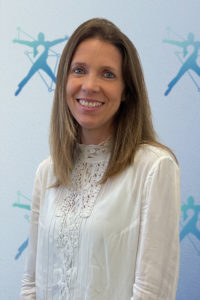 "The solution we'll be developing for the SYNERGISE project will go through an extremely thorough evaluation and validation process, and a battery of rigorous tests. These will be carried out by the first responders themselves, as well as by a variety of renowned research and industry partners covering the entire chain of command and technology in disaster management. This will add another stamp of reliability and quality for Wearin's technology and solution in the international scene."
— Carolina Perez, Product Director, Wearin'
SYNERGISE is a further milestone in the deployment of Wearin's unique solution worldwide.
Field-tested by firefighters and law enforcement officers in Europe, the Wearin' solution was at the center of the European Domino FSX civil protection exercise in 2022.
In the same year, the solution received the Innovation & New Products Recognition Award at Electra Mining Africa, and Wearin' teamed up with Airbus Secure Land and Communications to combine their technologies to improve the safety and coordination of field response personnel.
Since October 2022, cash-and-valuables-in-transit (CVIT) agents in Switzerland have been using the Wearin' solution as an indispensable safety net during their missions throughout the country.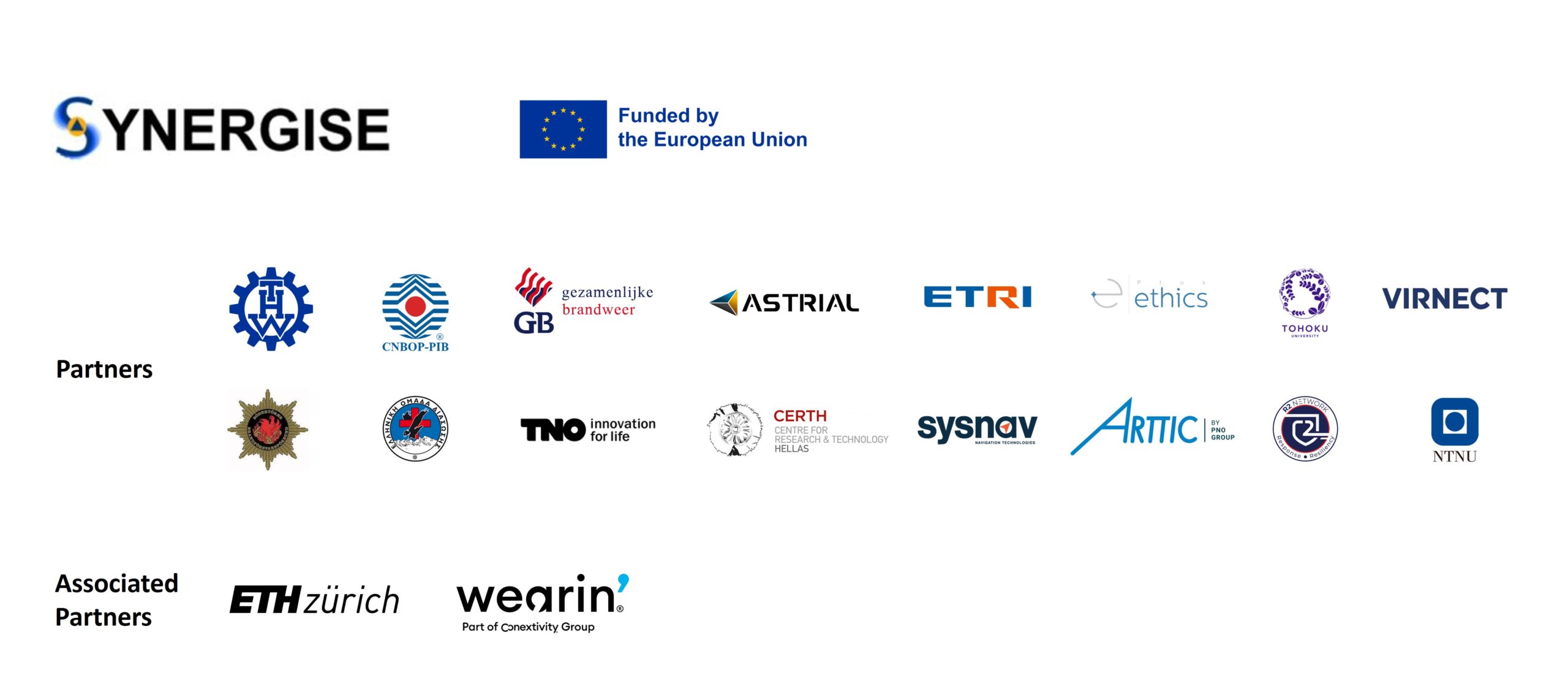 SYNERGISE Project Partners
Practitioners:
Technisches Hilfswerk – Bundesministerium des Innern und für Heimat, Germany
Sodertorns Branforsvarsforbund, Sweden
Openbaar Lichaam Gezamenlijke Brandweer, The Netherlands
Centrum Naukowo-Badawcze Ochrony Przeciwpozarowej Im. Jozefa Tuliszkowskiego – Panstwowy Instytut Badawczy, Poland
Hellenic Rescue Team ATTICA, Greece
Industry:
ASTRIAL GmbH, Germany
SYSNAV SAS, France
ARTTIC Innovation GmbH, Germany
Wearin'/Conextivity Group, Switzerland
Ethical & Legal Plus SL, Spain
R2 NETWORK, The United States of America
Research:
Tohoku University, Japan
Norwegian University of Science and Technology, Norway
Netherlands Organisation for Applied Scientific Research, Netherlands
Eidgenoessische Technische Hochschule Zurich, Switzerland
Electronics And Telecommunications Research Institute, South Korea
VIRNECT, South Korea
Centre for Research & Technology, Hellas, Greece
The Advisory Board is comprised of representatives from the organizations herein: National Resilience at National Fire Chiefs Council from United Kingdom; Estonian Rescue Board; Centre for Security Science at Defence Research and Development in Canada; United States Department of Homeland Security; FirstLink Research and Analytics in the United States of America; Italian Fire Brigades; Hellenic Civil Protection in Greece; French Police; Swedish Police
_____________________
Website and social media
Website: Coming soon
Newsletter: Register here
Twitter: @SYNERGISE_EU
LinkedIn: SYNERGISE Project
Contacts
Project Contact
Project Office:
Amrita Choudhary
ARTTIC Innovation GmbH
amrita.choudhary@arttic-innovation.de
Project Coordinator
Tiina Ristmäe
Federal Agency for Technical Relief (THW)
tiina.ristmaee@thw.de
Press Contact
Verena von Scharfenberg
ARTTIC Innovation GmbH
verena.vonscharfenberg@arttic-innovation.de
World first: SOS Cash & Value's security guards reinforce their mission's safety and security by equipping themselves with Wearin's high-tech vest with environmental and biometric sensors.
November 22, 2022
Morges (Vaud), Vernayaz (Valais) | Switzerland – Since the beginning of October, all the agents at the security company SOS Cash & Value have been equipped with the intelligent vest from Wearin', the startup whose Internet of Things (IoT) technology is specifically designed to reinforce the safety and efficiency of its mission-critical teams on the ground.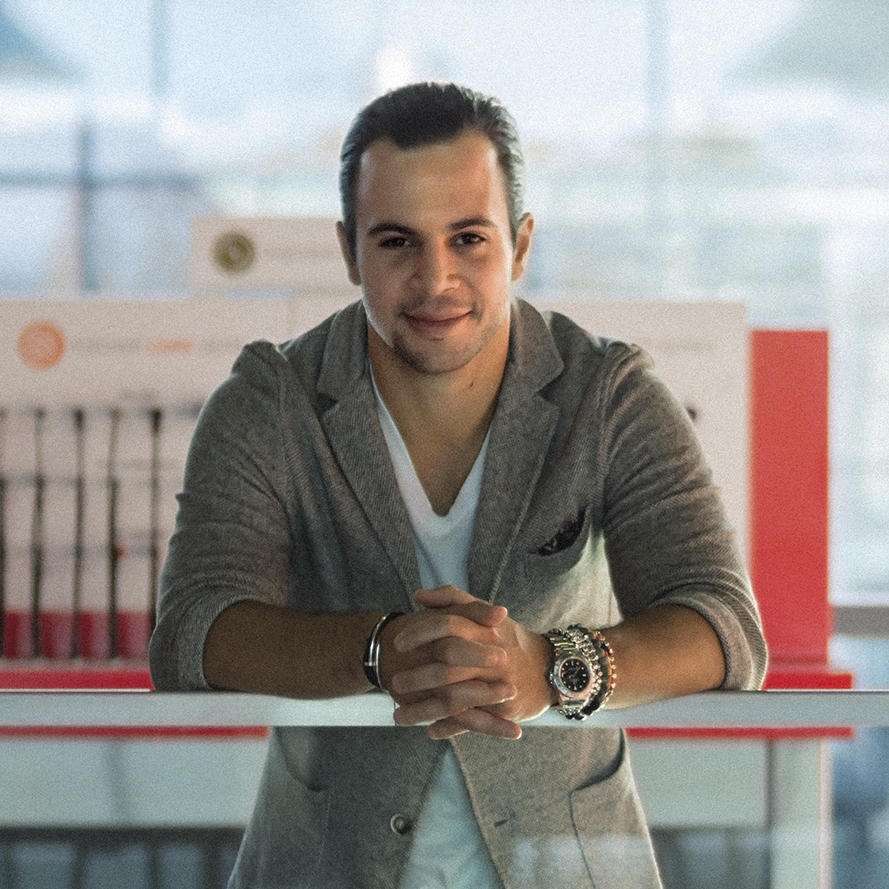 "Following major strategic partnerships concluded early this year, the race was on to implement them on the ground. We're pleased that it's in Switzerland, the country where our solution was designed, that Wearin' is applying its unique IoT and artificial intelligence technology at the service of the connected human."
Jonathan Brossard, Conextivity Group CEO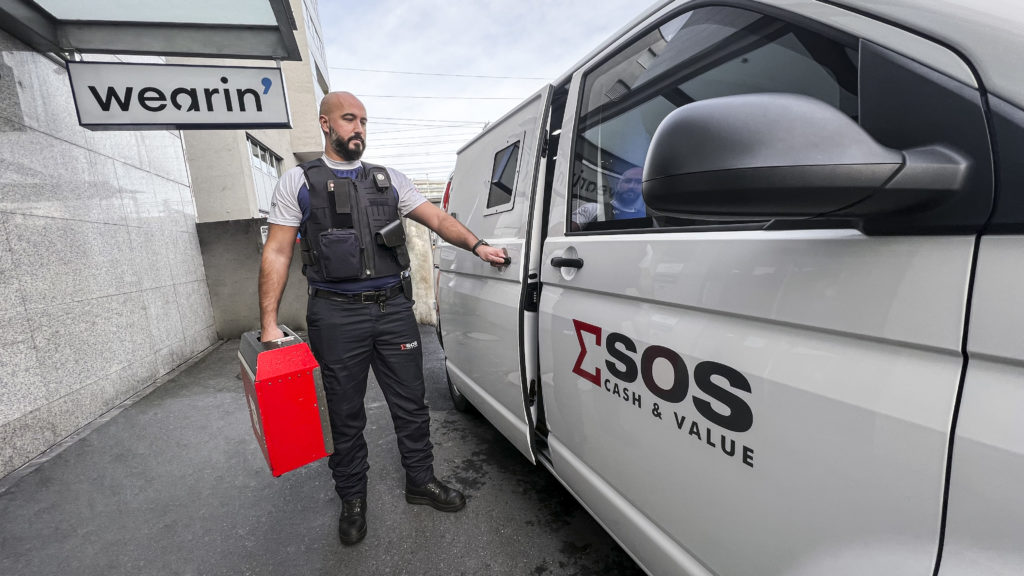 The high-tech vest that SOS Cash & Value's security guards wear at all times during their mission throughout Switzerland is equipped with environmental and biometric sensors connected to the monitoring center based at the security company's headquarters in Vernayaz (Valais). The Wearin' dashboard integrated into the center's warning system provides real-time information on the situation on the ground. It continuously displays the data from the sensors whose algorithms correlate biometry, movement, acceleration and positioning in the vicinity and in the armored vehicle, which is also equipped with a specific sensor. An alarm is automatically triggered when the system detects an abnormal situation such as a security guard falling over (Man Down detection), or the stress caused by an incident such as an attack on a vehicle. The alert and communication system between the agents and the monitoring center enables the SOS Cash & Value mission leaders to decide on the actions and measures to secure and intervene with the emergency services and police forces at the scene of the incident.
"This personal equipment is revolutionizing the world of private security. It's cutting-edge and provides an ingenious and reliable solution, tailored by Wearin' to our company's specific needs, and based on our experience and standards in security. This high-tech bulletproof vest provides a security guard with exceptional safety."
Pierre-Yves Glassey, CEO of SOS Cash & Value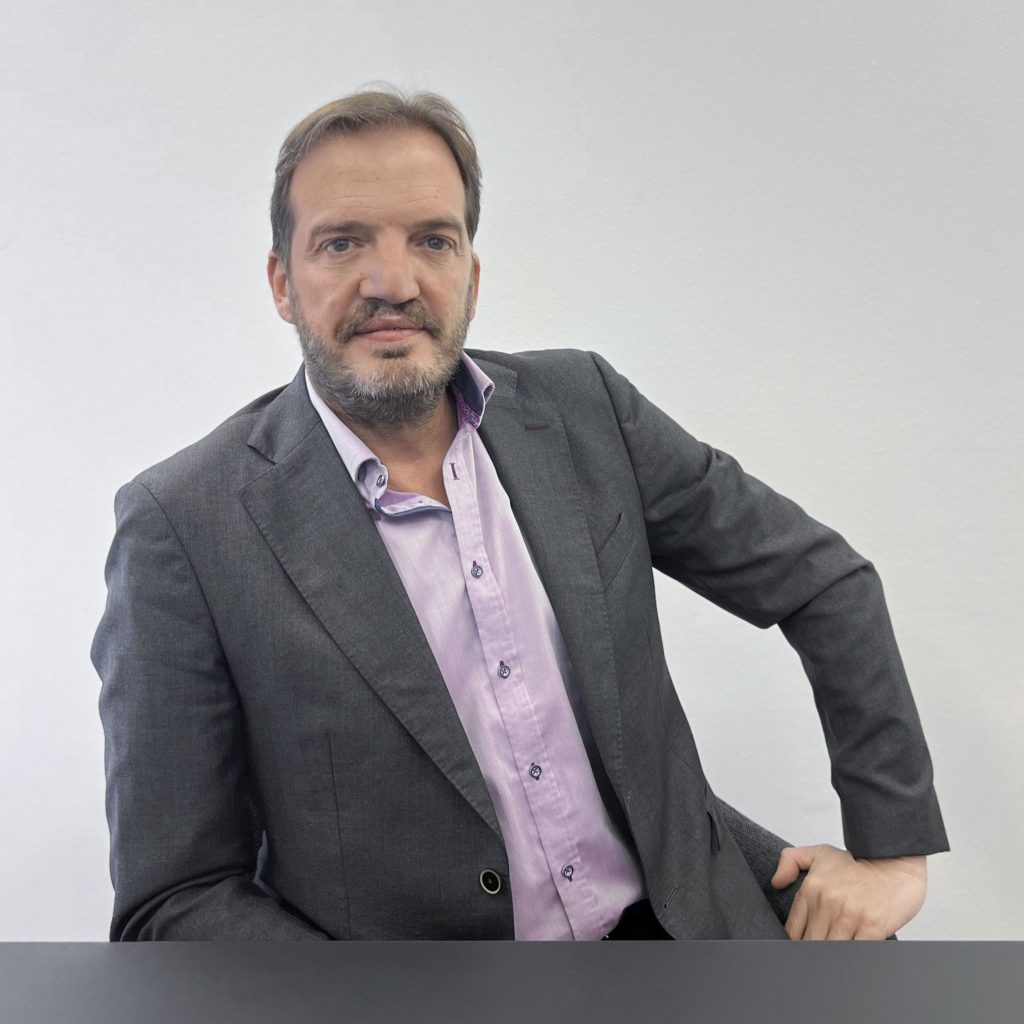 The technology developed by Wearin's R&D engineers in Morges (Vaud) was successfully tested on a European scale in May 2022, during first-aid drills in the event of a major disaster. It is intended for organizations whose staff is called upon to coordinate risky activities and interventions on the ground, such as police forces, firefighters and first responders, or lone workers in the logistics or construction sectors.

"Our IoT technology is unique on account of its ingenuity as well as its integrability and modularity," specifies Alvaro Goncalves, Wearin's Technical Director. "We implement it as a turnkey end-to-end solution, on two platforms that communicate permanently with each other: on the one hand, the physical platform of the smart vest worn in the field by the customer's staff and, on the other hand, the digital platform that is easily integrated into the customer's monitoring system. The digital platform collects and centralizes the data transmitted by the vests' sensors. These data are processed by artificial intelligence and then displayed via an application on a security dashboard used by the operators in the engagement and monitoring centers. Both platforms are modular and scalable. Our solution is designed to be adapted very easily and quickly to the customer's own needs and technological capabilities."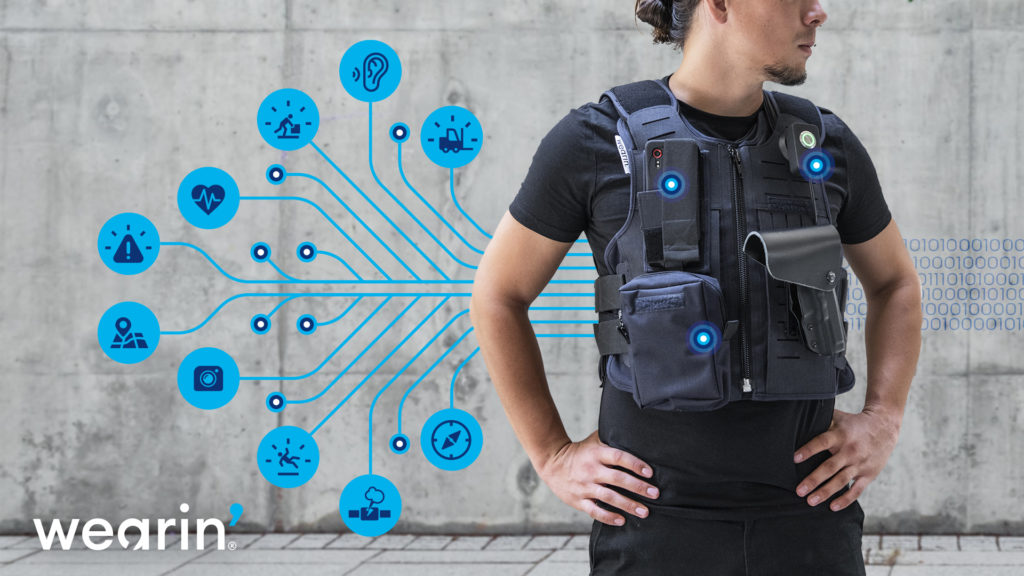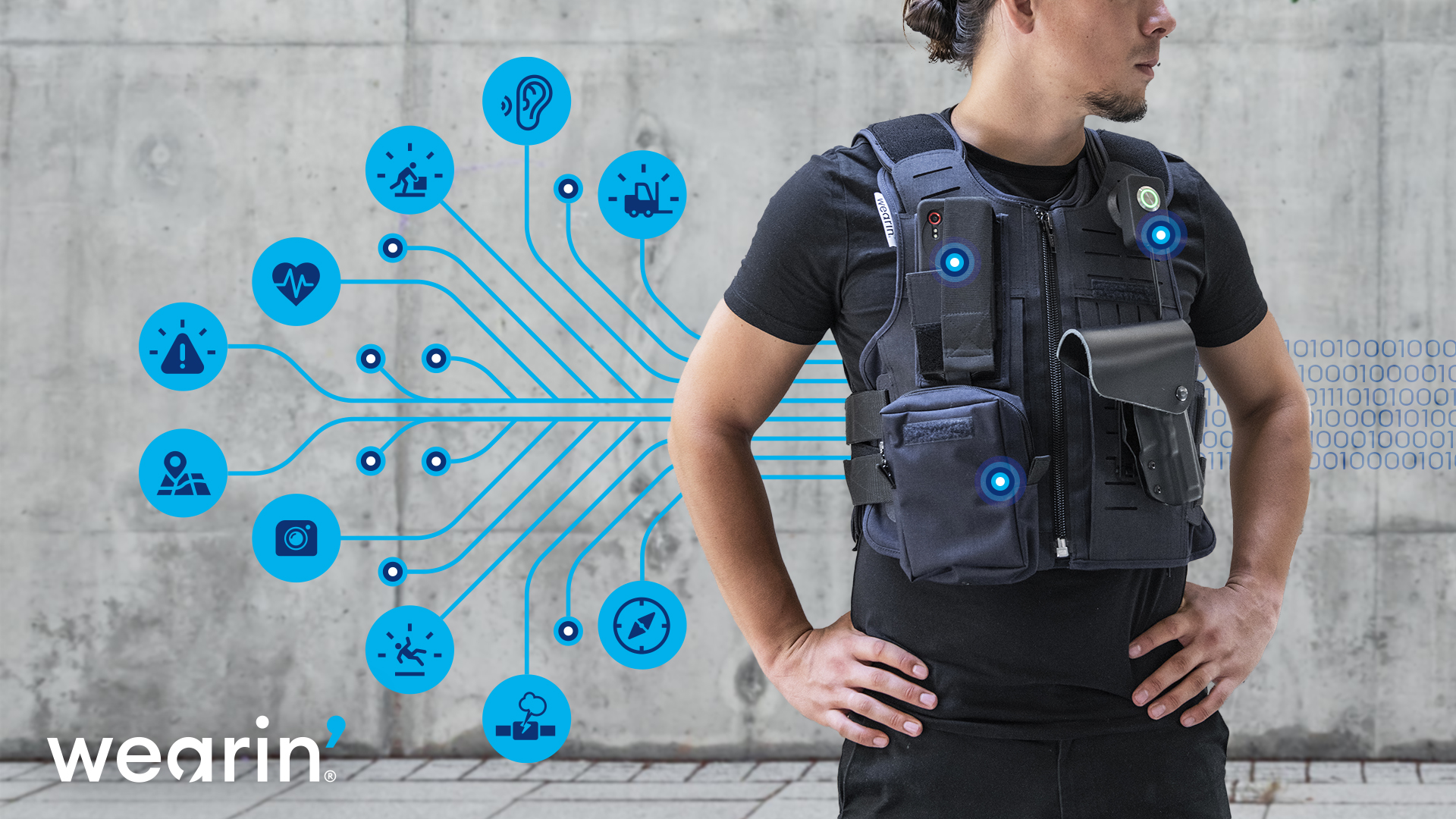 Wearin' offers an end-to-end connectivity solution tailored to specific security and collaboration types and requirements in a series of modules defined by its customer organizations' engagement and monitoring centers.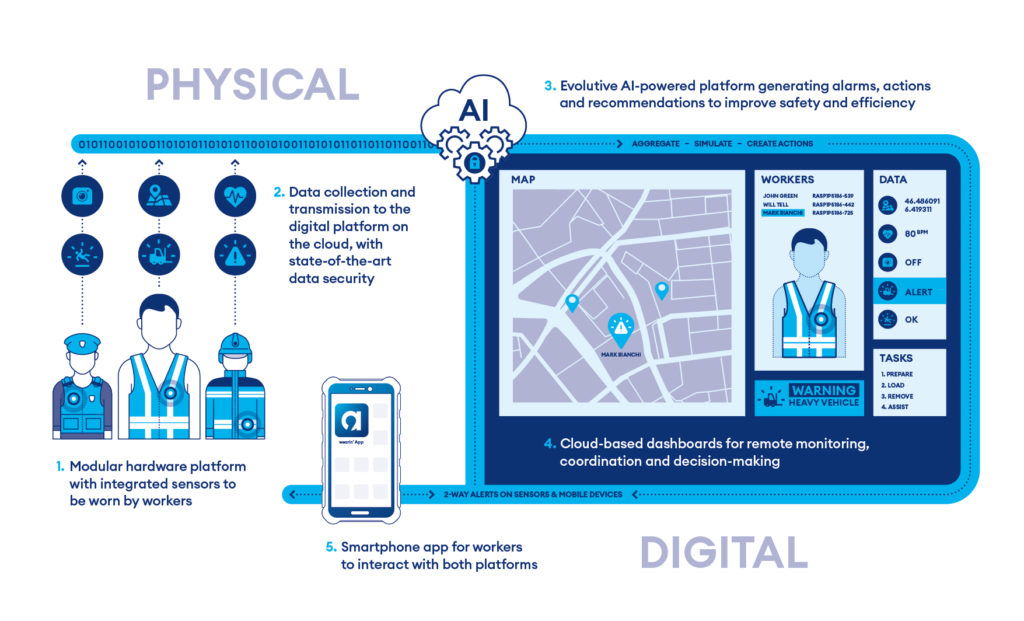 The Wearin' solution comprises two scalable platforms, one physical and one digital, that communicate with each other in real time.
The SOS Cash & Value Security Manager notes the data security guaranteed by the solution: "This is a crucial point for the SOS Surveillance Group, to which SOS Cash & Value belongs. Our group wants to take the lead in reinforcing our agents' security, which is the priority. Since the encryption used by Wearin' to encode our data is of the highest industrial standard, we are protected against any criminal intent to decrypt them."

Jonathan Brossard, CEO of Conextivity Group to which Wearin' belongs, is pleased to implement the solution as a world first with a Swiss customer: "Three years almost to the day after the creation of our startup, and following strategic partnerships concluded early this year with leading suppliers such as Airbus with its Secure Land Communications (SLC) division, the race was on to implement the solution on the ground. We're pleased that it's in Switzerland, the country where our solution was designed, that Wearin' is applying its unique IoT and artificial intelligence technology at the service of the connected human."
All images: © 2022 Conextivity Group