Enhance first response safety and capability with connected wearables
Wearin' enables informed decision-making in high-risk situations with real-time data generated from first responder-worn sensors.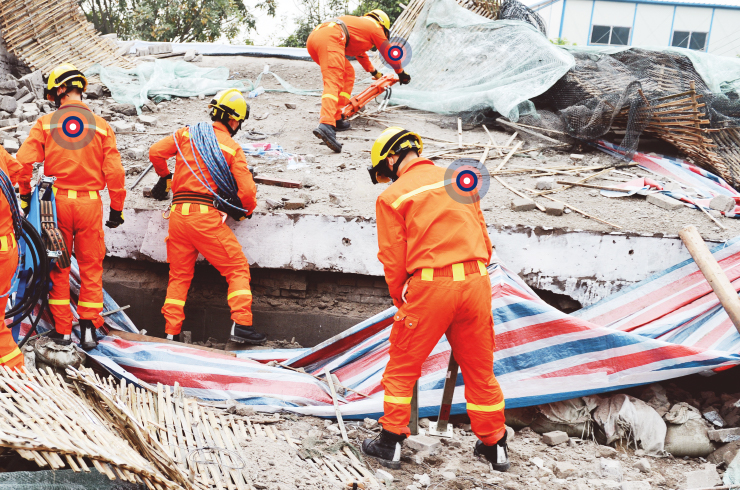 "(Required)" indicates required fields
"(Required)" indicates required fields
PROTECTED FIRST RESPONDERS
React immediately to emergencies, while predicting and mitigating risks.

SITUATIONAL AWARENESS
Improve coordination and response times with real-time, two-way data flow and automatic alerts.

BIOMETRIC BASED ALARMS
Detect acute stress and automatically generate alarms.

EASE OF USE
Ensure mobility and comfort with lightweight, integrated devices and centralized power.

ADVANCED DATA ENCRYPTION
Protect sensitive data and privacy with secure, end-to-end encryption and GDPR compliance.
Modular, integrated sensors for safer first responders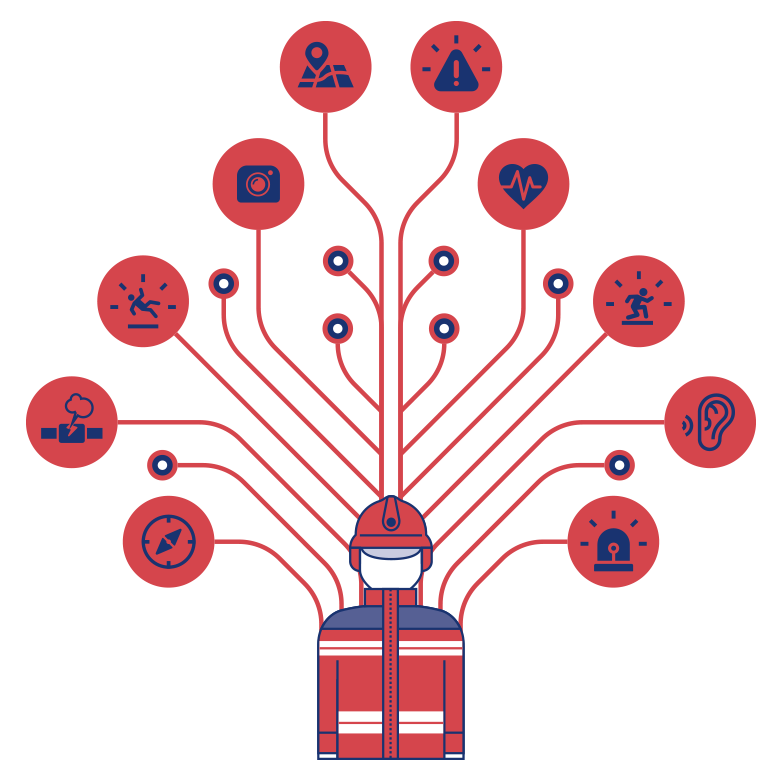 Wearin' makes it easy to integrate a range of sensors and devices into one easy-to-use, lightweight solution. With fully configurable sensors and centralized power and data transmission for all devices, you get the data you need without additional bulk.

Capture site data (thermal cameras, microphone, etc.)
Increase safety of firrst responders through prevention and risk analysis

Monitor in real-time situation using video streaming
Global view from command center allows best decisions and team response

Detect falls
Automatically send help

… and more